Black Walnut Hull Extract - (tincture)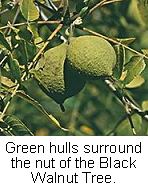 Black walnut hull extract is made by harvesting the green hulls which surround the nut of the black walnut tree.
These green hulls are stripped from the nuts and cleaned. Then they are broken down into smaller parts and soaked in a solution of organic grain alcohol and distilled water.
Some of the natural chemicals do not dissolve in water and hence the reason the alcohol is used. This is a very common ingredient in the manufacture of liquid herbal remedies and it is taken is tiny amounts which are negligible.
Black walnut hull extract has been used for many hundreds of years to help control and eliminate parasites from the body. It can be bought separately or with the two other anti parasite herbs clove and wormwood.
Anti parasite kit
We sell each of these three herbs together in a kit which works out a little cheaper than buying them separately.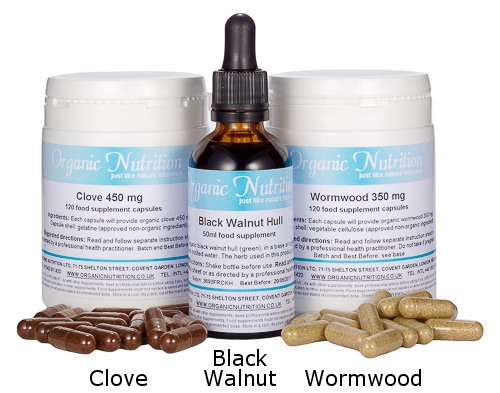 This kit consists of:
120 capsules of freshly ground organic clove powder


50ml of black walnut hull extract,


120 capsules of freshly dried wormwood powder.
The capsules are made from vegetable cellulose just like in all of our other herbal remedies and so they are guaranteed not to contain any animal products.
The price of these ingredients if purchased separately is £40.85 but when bought in this kit package the price is just £36.75 which is a saving of approximately 10%.
For more information about these herbs you can click on the links below and read the various articles. If you need more data about clove, wormwood or black walnut please contact us.
Black walnut hull information and uses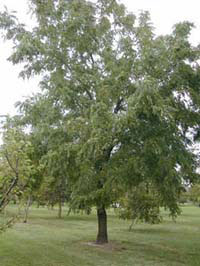 Black Walnut is a hardwood tree that averages 50 - 60 feet in height and up to three feet across the trunk.
The tree produces a nut which is surrounded by a hull, these black walnut hulls contain natural chemicals called tannins and quinone.
These tannins and quinone compounds are the primary components that give this herb the ability to expel worms and other parasites. It has been used to expel intestinal parasites, worms, and yeast.
Black Walnut is also a rich source of iodine and trace minerals. It also contains linolenic acid and vitamin C in the form of ascorbic acid. Alkaloids in black walnut may have anti-tumor properties.
Traditional uses
Traditional uses of black walnut are: expel parasites, worms, yeast, lower blood pressure, help thyroid problems (especially low thyroid output), skin fungus, asthma, beriberi, diarrhea, sore throat, and lung disease. Powdered black walnut has been used to clean teeth and tighten gums.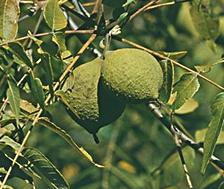 Black Walnut has also been used to aid digestion, act as a mild laxative, help heal mouth and sore throat, and to cleanse the body of various parasites.
It is also known to be good for fungal infections, herpes, poison ivy, and warts. It also may help lower cholesterol and blood pressure.
Many people have parasites
More and more people are concerned these days about the presence of intestinal parasites and worms in the body. According to numerous studies, nearly 85% of Americans and peoples of "civilised" countries have parasites of one kind or another in their bodies.
Some researchers believe the number is closer to 100%.
Due to the vast number of illnesses implicating parasites as the cause, a regular natural detoxification program including an anti-parasite formula and colon cleanser to promote proper elimination has been recommended by various naturopaths.
Summary
Black Walnut Hull has been used to treat the following conditions:

ringworm & worms
constipation
fungal and parasitic infections
mouth sores & herpes
warts
poison ivy
acne, eczema and other skin conditions
hemorrhoids
toxic blood conditions
Another reason it's used
The Black Walnut tree developed strong protection for it's seeds, whereas Wormwood developed strong protection for its leaves and flowers and Cloves for its flowers. It is very interesting to realise that apparently no natural disease attacks the Black Walnut tree.
Fresh black walnut hulls have long been considered a powerful remedy for expelling worms and parasites from the body. It has also been shown to have oxygenating abilities which may help burn up excess toxins and fatty materials and cleanse the blood. Indicated in a variety of skin problems.

Related Articles: