A selection of some of our blog posts
More background information about the blog
Here at Organic Nutrition, one of the things we have wanted to do for quite some time has been to freshen up the content on the site and start to publish even more of the knowledge we have.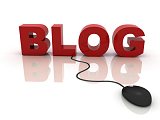 We often get involved in the day to day helping clients and this has meant we haven't put up on the site as much information recently as we would have liked. So we will start to add more articles and also we will be starting a blog.
The blog will have many random articles and comments that we feel might be of interest to you. The articles will usually be more specific on certain topics. Incidentally, if there is anything in particular you would like us to write about regarding health, fitness, nutrition or anything related to this then please let us know.
How do I find the information I am looking for?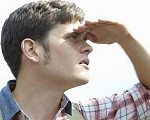 It can sometimes be difficult to find what you are looking for and it is a problem any website faces, especially as the site grows and more and more health articles get added. We want to make the site as user friendly as possible for you so here's a few tips which might help you find what you are looking for:
New health articles
A list of these will usually be found inside the Articles link which can be found above in the main menu bar of the website. Some heading of related articles may appear in the vertical menu bars on the right hand side of the pages.
Over time as the volumes of new articles and blog content grows, we will further improve matters with a more comprehensive search facility and indexing system.
Our goal is to help you to improve your health by providing valutable tips and making available the highest quality health supplements available. Choosing the right quality is important and we firmly hold the philosophy that your health and the health of friends and family is of paramount importance. This is why we will NEVER compromise on the quality of what we offer.
Organic Nutrition's new blog
We are excited about starting our blog. Often there are things we want to share which don't always fall into a specifi health or nutrition category. Having been around for so long, we have opinions on many related subjects such as health, nutrition, environment, green issues and many other things.
We would like to share some of our thoughts and ideas on these and many other topics which hopefully you will find interesting and though provoking.
Putting all this kind of content into a blog makes a lot of sense.
The blog will also have news updates and as an example a member of staff here has recently started a new health and wellness program. He is willing to share his experiences over the coming weeks and months. More will follow shortly about this.
A lot of stuff that is avilable to read on the internet is too complicated
We quite commonly hear from people who tell us that they often have difficulty in finding the right information to help them when using the internet/google.
Read it – understand it – do it
What most people want is sufficient information written at a level that is comprehensible and can be applied quickly.
Very often in the health and wellness field, a lot of what is written today is rather technical and is often written for professionals in the industry, not the average person.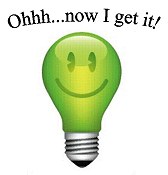 We fully acknowledge that there is a valuable place for this, as the same time we feel the over riding factor should be that the information is of value and can be used by people to improve their lives.
With this in mind we usually try to avoid too much jargon and make great efforts to write articles which most people should enjoy reading and find useful.
We occassional get criticised for this approach but we believe the important thing is whether something can be understood well enough to applied and then be of assistance. We make no excuses for trying to do this and sincerely hope any academics realise this is our aim.
Life is to be lived and information is to be used not just for gathering dust on a library bookshelf.
Here's to good health and an exciting journey together!
Best wishes,
Michael Walker
Customer Care Manager